Bees Knees Honey Cake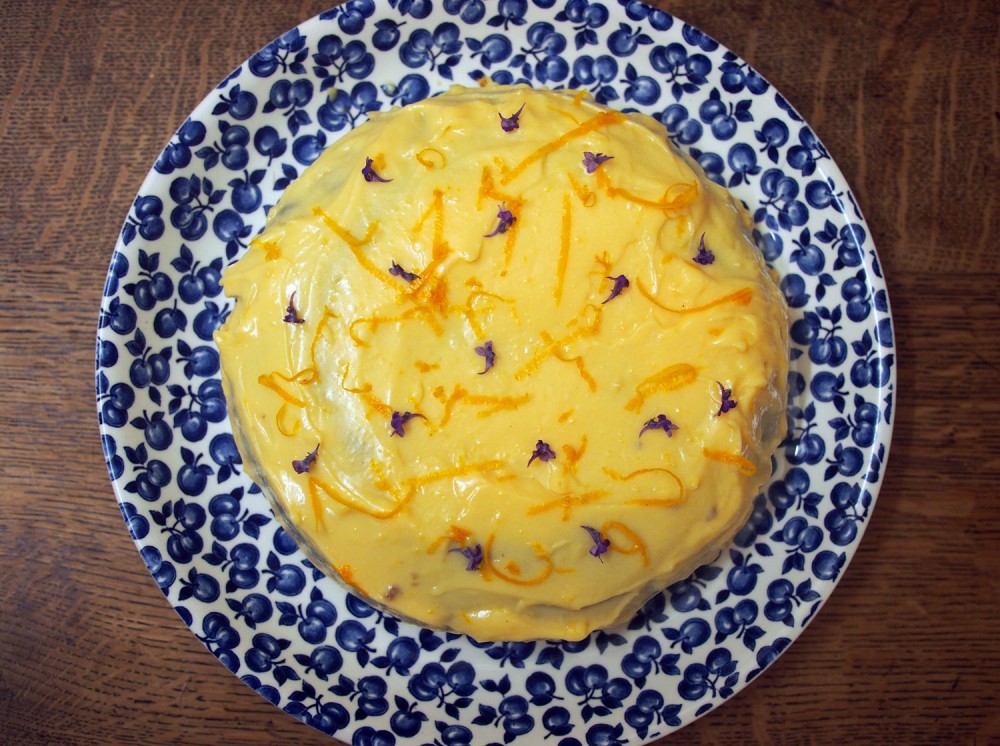 This is my honey cake – I call it my bees knees cake. It's adapted from many recipes, over a few years – I've made this quite a few times now, it's such a delicious autumnal cake. The honey, rosemary and spices come together to give a cosy almost festive feeling (without it being Christmas cake!) and the lemon frosting adds some zing. I'm a huge fan of Christmas baking flavours, and this is like a lovely precursor to those!
Why not try baking your own bees knees honey cake using the recipe below?
---
Bees Knees Honey Cake Ingredients
For the honey cake
150g unsalted butter
120g dark brown sugar
175g honey
200g plain flour
½ tsp baking powder
1stp ground cinnamon
1 tablespoon finely chopped rosemary leaves
2 eggs
For the honey cake frosting
125g cream cheese
60g soft unsalted butter
2 tablespoons lemon juice
2 tablespoons orange juice
550g icing sugar
---
Method:
To make this bees knees honey cake, preheat your oven to 180°C/350°F/Gas Mark 4. Grease and line with baking parchment an 8 inch cake tin.
Combine the butter, sugars and honey in a saucepan over a low heat, bring to the boil and gently simmer until all of the butter and sugar is dissolved. You should end up with a thick, glossy, dark liquid. Transfer into a mixing bowl and leave this to cool for at least 15 minutes.
Mix the eggs into the butter-sugar-honey mix (this is why you want to make sure the mix is cool – otherwise it'll cook your eggs!), until you get a smooth batter.
In a separate bowl, combine the dry ingredients – the flour, baking powder, cinnamon and rosemary leaves. Mix thoroughly.
Slowly incorporate the liquid mix into the dry mix, stirring until you get a glossy mixture.
Pour into your tin and bake for 35-45 mins, or until a skewer comes out cleanly. Leave it to cool in the tin before turning out (if you take it out of the tin too soon, it may start to split!).
For the frosting, beat the cream cheese and butter in a bowl, add the lemon juice, and then gradually at the icing sugar, until it's of spreading consistency.
Decorate however you like – I always grate orange zest on top, and add some lavender flowers.
This bees knees honey cake serves 8-10 people (or fewer hungry people!).
Enjoy!