Citrus Poppy Seed Cake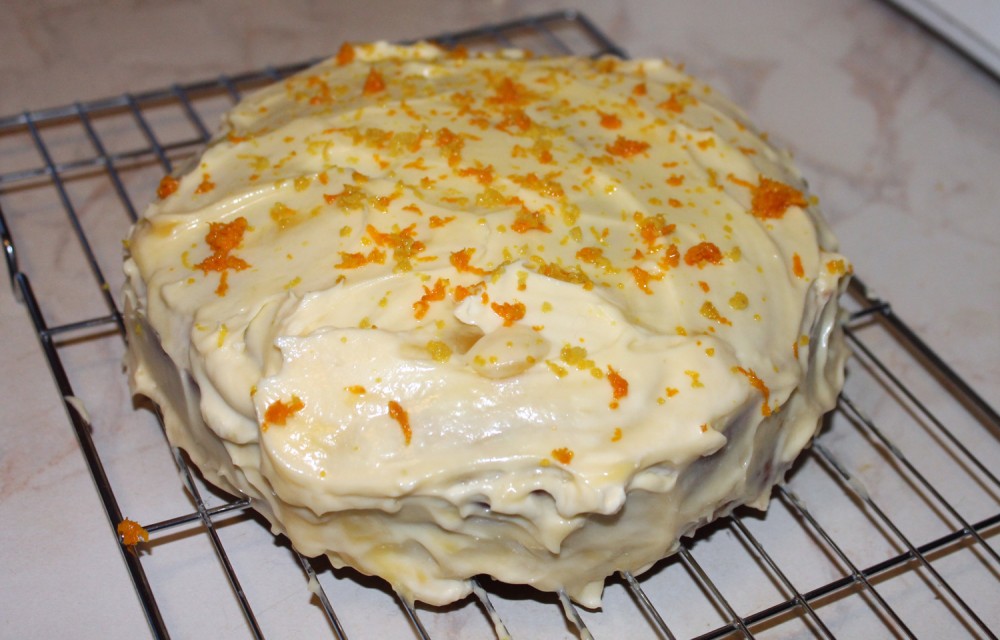 I'm not a very patient person. It's evident in pretty much all areas of my life, from social activities to work. I think that's why I was drawn to this recipe – it really is as simple as 'put all the ingredients in the bowl, mix them, and make your cake'. Just what I like to hear!
My colleagues love me because I take the cakes I make into work. That's another reason I liked this recipe so much: it wasn't a particularly delicate cake (as evidenced by the mess I made of the icing!) so I was able to cut it up and transport it really easily. I only took half of the cake to work, where it was devoured in less than an hour – even though people were only taking small slices, they found it hard to take just one! It was a similar story at home, where my housemates polished off the other half within two days. So: an easy-to-make, easy-to-eat cake. What more do you need?!
---
Ingredients
For the Citrus Poppy Seed Cake
175g (6.2oz) unsalted butter, softened
175g (6.2oz) caster sugar
3 eggs, beaten
250g (8.8oz) self-raising flour
50g (1.8oz) poppy seeds
Grated rind of 2 oranges
Grated rind of 2 lemons
4 rounded tbsp natural yoghurt
For the topping
250g (8.8oz) tub mascarpone
Grated rind and juice of 1 small orange
3tbsp orange or lemon curd
Grated rind of 1 lemon
---
Method:
To make this citrus poppy seed cake, preheat the oven to 150°C/Gas 2/fan oven 130°C. Butter and line the base of a deep 20cm/8in round cake tin. Using a wooden spoon, beat together the butter, sugar, eggs, flour, poppy seeds, citrus rinds and yoghurt until smooth.
Spread the mixture in the tin and bake for 45-50 minutes until just firm. Cool in the tin for 10 minutes, then turn out and cool on a wire rack. Peel off the paper.
Meanwhile, mix the mascarpone with enough orange juice to make a spreadable icing. Lightly swirl the curd to give a marbled effect. Roughly spread over the top and sides of the cake, and scatter the grated citrus rind over the top to decorate.