Pineapple Gateau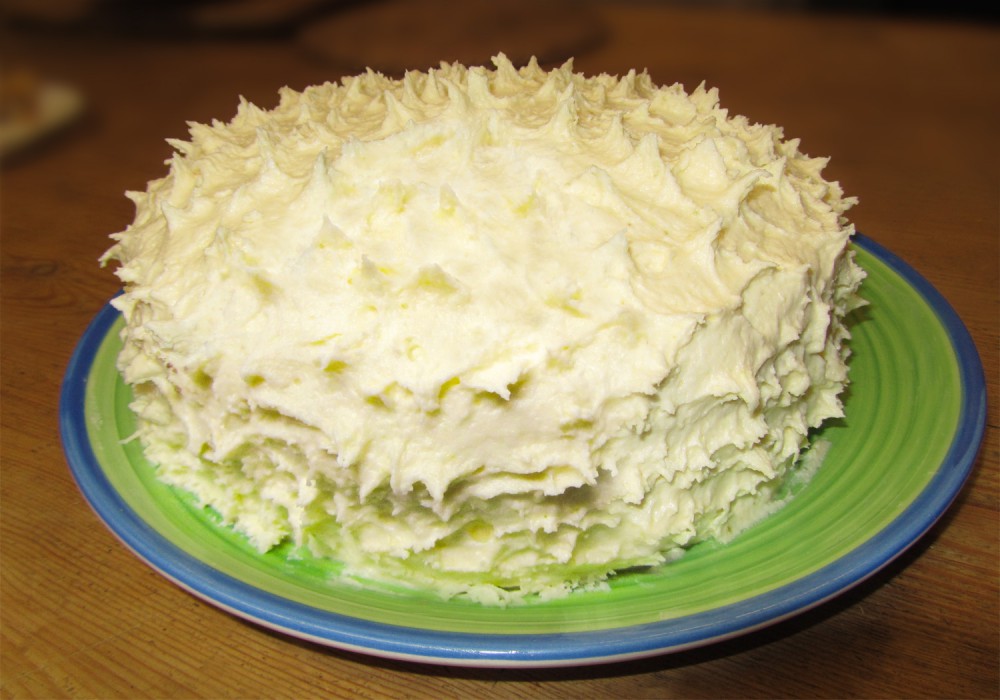 It begins! The first entry and by default also the first cake on 12cakes.com. I'm not entirely sure how one simple cake has led to the creation of an entire website, but here we are. I could blame my love of pineapple, I could blame my love for cake and I could most definitely blame my love of designing for the web, but I think I'll place the blame on last Christmas. Every year I make a Christmas cake, and last year I was looking for a traditional recipe when I stumbled across this one for a Pineapple gateau cake. I'm a big fan of pineapple so it instantly made me want to make it, but it wasn't Christmassy so I made a note to make it in the new year.
Another interesting feature of this cake is that it requires glacé pineapple, which was something I'd never come across in the supermarkets and it proved to be rather allusive, so much so, that I ended up having to order some online. Thankfully the effort was worth it as the cake came out rather nice and was a great start to the year!
---
Ingredients
225g. butter
225g. caster sugar
4 eggs, beaten
100g. glacé pineapple, roughly chopped
100g. glacé cherries, roughly chopped
225g. plain flour
5ml. baking powder (roughy 1 teaspoon)
25g. walnuts, roughly chopped
50g. ground almonds
Lemon Buttercream
175g. butter
350g. icing sugar, sifted
Juice and grated rind of 1 lemon (Don't add all the juice if the mix looks like it's getting too runny)
---
Method:
Grease a 23cm./9in. round cake tin and line with greaseproof paper.
Cream the butter and sugar together until pale and fluffy. Add the eggs, a little at a time, beating well between each addition. Toss the pineapple and cherries in 15ml./1 tablespoon of the mixture, together with the walnuts and almonds.
Turn the mixture into the prepared tin, smooth the surface with a knife and bake in a moderate oven (180°C/350°F or Gas Mark 4) for 1.45 hours or until the cake springs back when lightly touched. Cover the top of the cake with greaseproof paper if it's browning too quickly!
Leave in the tin for 5 minutes, then turn out to cool on a wire rack and remove the greaseproof paper.
Cream the butter and gradually add the icing sugar, lemon rind and juice, beating well to give a spreading consistency. Spread over the top and sides of the cake and whirl up with a knife to give a 'spiked' appearance.